Less than a week after setting a new European record, a hailstone 19 cm in diameter was found in Azzano Decimo, Italy.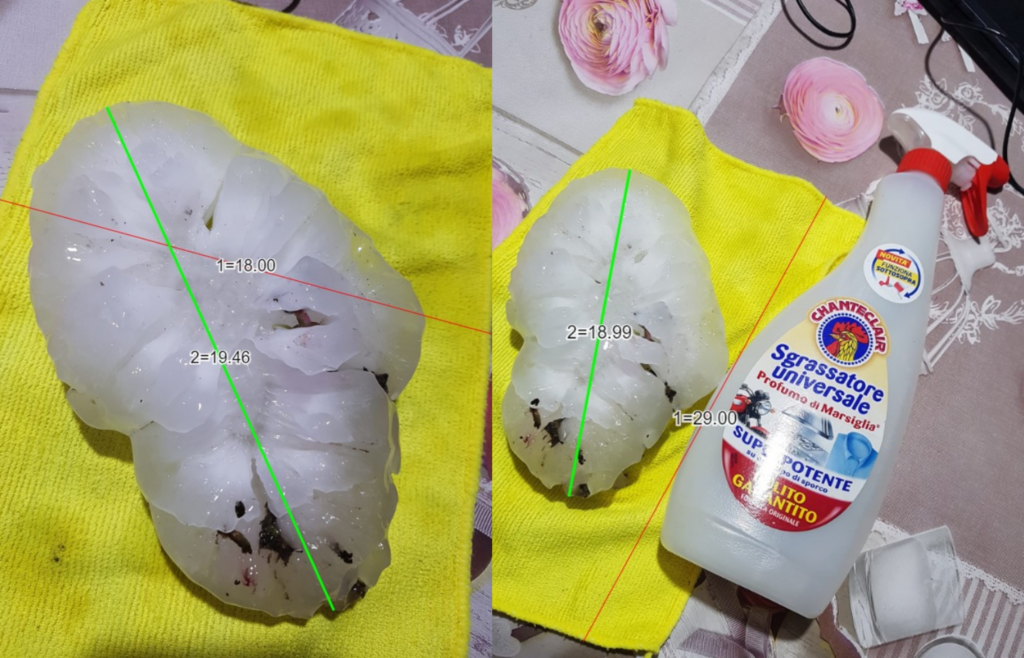 The previous record of 16cm in Carmignano di Brenta from 19 July lasted for only five days. On 24 July 2023 at about 11 PM in the evening, giant hail hit the town of Azzano Decimo, where the record breaking hailstone was found. After a thourough examination of the reports and photos, the specialists of the European Severe Weather Database (ESWD) came to the conclusion, that the diamter of this hailstone can be confirmed as 19 cm.
The new hailstone comes very close to the world record of a hailstone from 23 July 2010 in Vivian, South Dakota, with a diameter of 8 inches (20.3 cm).
The high frequence of hail in Northern Italy is consistent with research results of the European Severe Storms Laboratory (ESSL), showing, that this region has experienced the largest increase in the frequency of large hail, compared to other European regions in the past decades.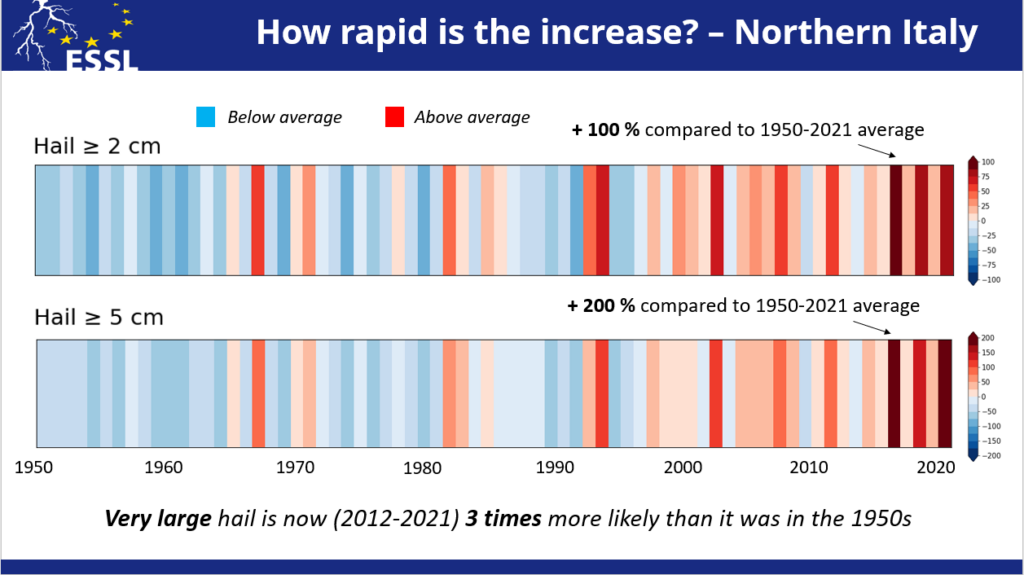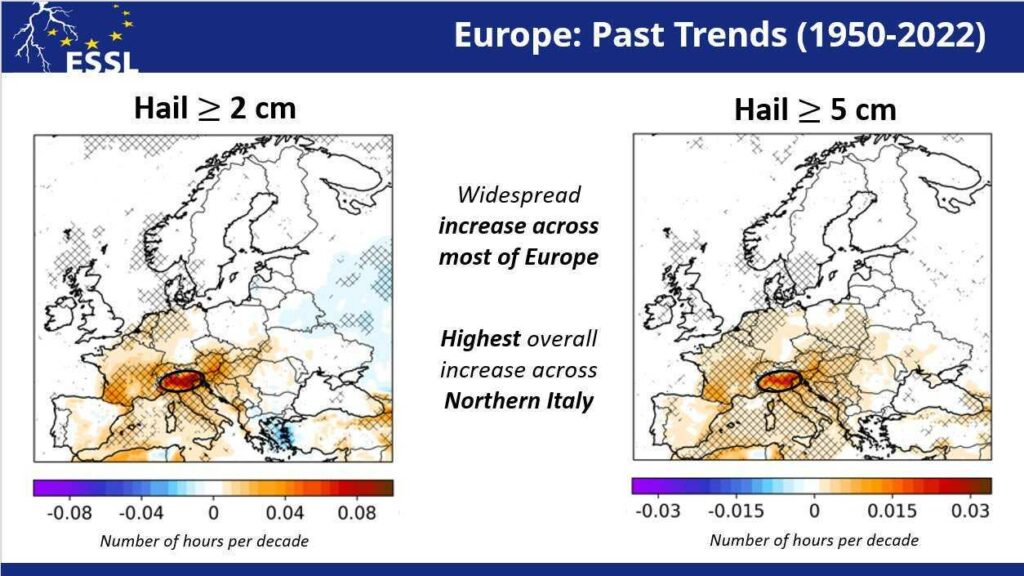 At the end, ESSL want to thank its local partners, as PreTemp in Italy, and the reporters of hail to their great collaboration and contributions to the European Severe Weather Database (ESWD)!