On the occasion of the first EUMETSAT-ESSL Testbed in 2023, the mayor of the city of Wiener Neustadt, Klaus Schneeberger, and the head of the governmental science department of the Federal State of Lower Austria, Martina Höllbacher, paid a visit to ESSL this week.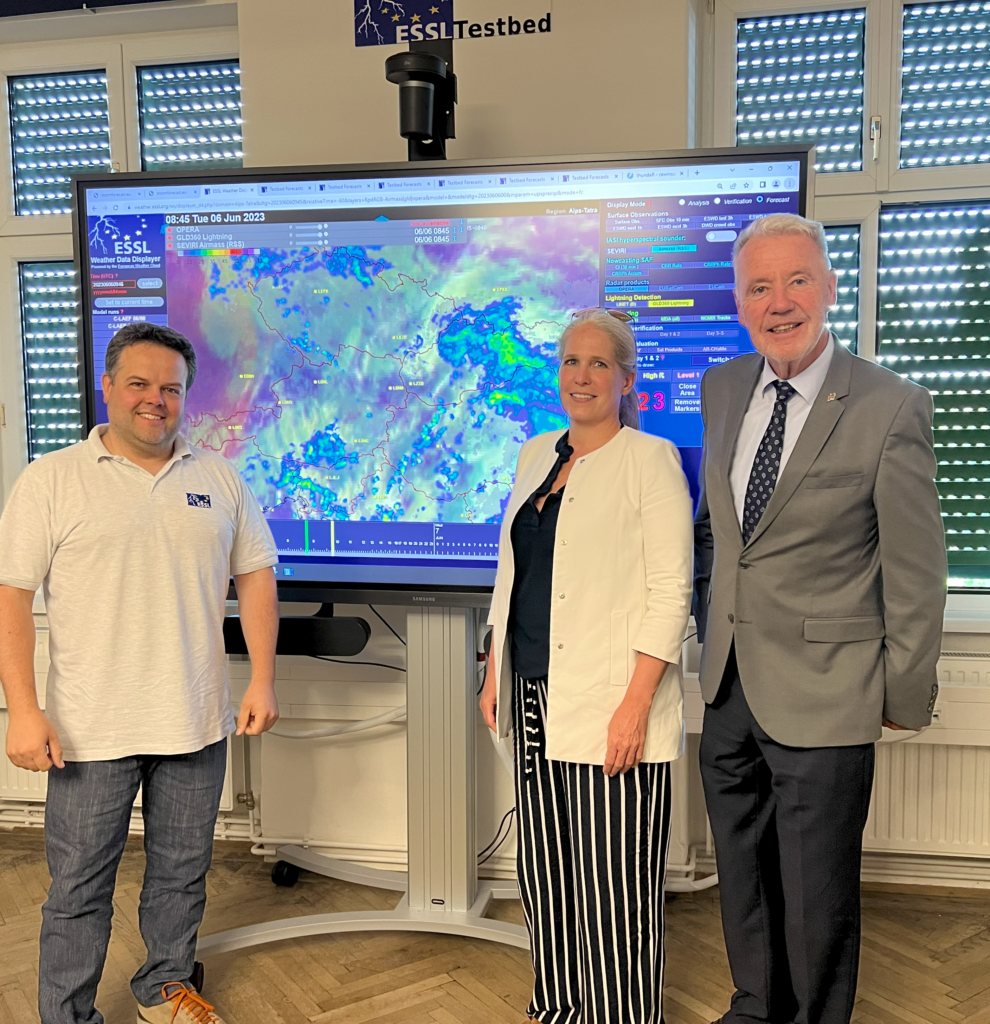 ESSL staff informed the officials on the anticipated advances in connection with the new satellite generation (EUMETSAT MTG). Our guests have been impressed by the variety of impactful activities the small ESSL team has undertaken over the past years, as documented by scientific posters and by the growing list of events, ranging from testbeds and seminars to expert workshops.
The official visit took place on 8 June 2023. The next day, a science journalist from the Austrian Broadcasting Corporation (ORF) visited our ESSL Research and Training Centre to interview participants and prepare a report on the EUMETSAT-ESSL Testbed and its importance for operational meteorologists in Europe. This week, participants from 15 different countries are taking part, from Ireland to Turkey, and from Portugal to Finland.