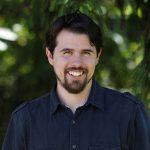 by Dr. Tomáš Púčik
23 – 27 September 2019
30 March – 3 April 2020
21 – 25 September 2020
ESSL Research and Training Centre Wiener Neustadt, Austria
Severe convective storms are a major risk factor in the aviation sector, being true for ground and en-route operations as well as for terminal areas. Hazards include extreme windshear and turbulence, icing and large hail, for ground operations prominently also extremely high wind gusts and lightning.
Main topics
The course will translate leading-edge science and forecasting concepts into the practical forecasting needs for aviation meteorology:
Ingredients-based probabilistic forecasting of severe convective gusts (both from gust fronts and downbursts), large hail, and tornadoes.
Forecasting storm coverage and storm top height.
Forecasting the predominant convective mode (storm type), and anticipating the related predominant hazards.
Anticipating severe turbulence in the presence of AACPs (Above-Anvil Cirrus Plumes) above and downstream of overshooting cumulonimbus clouds.
Nowcasting of convection, including dealing with convective developments where numerical model guidance is poor.
Our senior trainer, Dr. Tomáš Púčik, is as passionate about forecasting severe convective storms as one can be. Alongside his past experience in forecasting severe weather at national weather services and at ESTOFEX, he is an active researcher in severe storm environments at the ESSL.
Each day will consist of a morning lecture and of a practical afternoon exercise.
The four afternoon exercises will deal with interesting cases of relevance for aviation forecasting in Europe. Dr. Tomáš Púčik:
"Afternoon exercises will involve forecasting convection either in the current situation or using past cases for different parts of Europe in small groups. After the forecast, a discussion will follow with an emphasis on the subject that was studied during the morning".
Lecture and exercise times:
Mon 10:00 – 17:00
Tue 09:00 – 17:00
Wed 09:00 – 17:00
Thu 09:00 – 17:00
Fri 09:00 – 13:00, optional Testimonials 14:00 to 16:00
At the end of the course you will receive a participation certificate.
Registration
To register, please fill in the registration form and proceed to pay the registration fee by clicking on the applicable amount below. Your registration is fixed after having received your participation fee and after confirmation from ESSL.
Prices for course (click on amount to pay by credit card)
Early Fees
until 31 Dec 2019 for spring edition(s), until 30 April 2020 for autumn edition(s)
Normal Fees
ESSL members and employees of institutional ESSL members
 EUR 1090
 EUR 1290
Non ESSL members
 EUR 1290
 EUR 1490
BANK TRANSFER
You may pay by bank transfer to the following account:
| | |
| --- | --- |
| Beneficiary: | European Severe Storms Laboratory – Science and Training |
| Bank: | Sparkasse Baden |
| Bank address: | Hauptplatz 15, 2500 Baden, Austria |
| SWIFT BIC: | SPBDAT21XXX |
| IBAN: | AT522020501000005999 |
With your transfer, please indicate "Aviation course fee" and your name.
(without indicating your name, we cannot make sure that the transfer came from you).