by ESSL and EUMETSAT Trainers
16 – 19 November 2020
Online course
Have you been wondering about how to use satellite data to detect the convective initiation and how does the satellite apperance of storms relate to their physics? Would you like to learn more about how to best incorporate satellite data in your convective storm forecasting process? If yes, then this course is for you!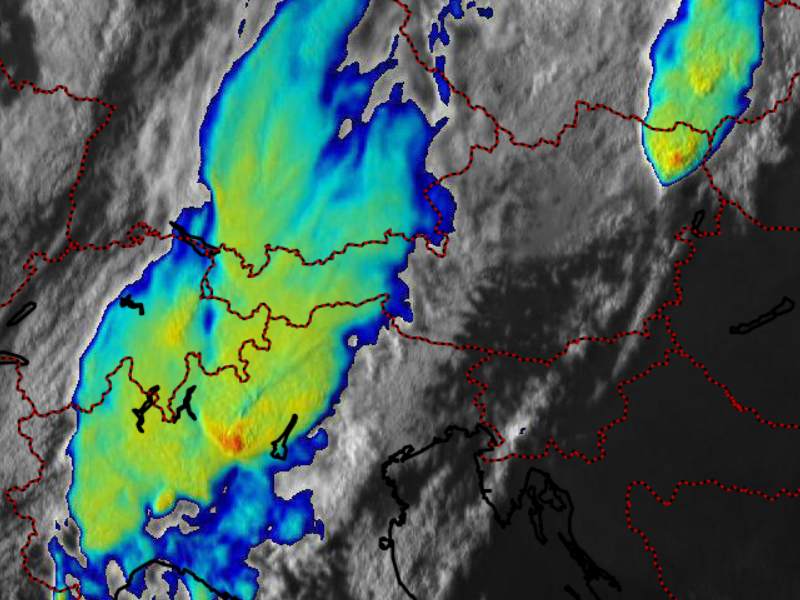 Course will consist of 4 days (Monday – Thursday) with morning lectures running from 9:00 till 12:00 and afternoon exercises from 14:00 till 16:30.
Lectures will consist of specific topics that are split into theoretical background and satellite perspective. Afternoon exercises will incorporate both forecasting of environment leading up to convective storms and nowcasting using satellite data. Each day will concentrate on a specific topic:
Monday
Theoretical background: Ingredients based methodology – instability and moisture, CAPE.
Satellite application: Detecting ingredient from satellite: instability indices (Nowcasting-SAF) from geostationary satellites, using IASI sounder data.
Tuesday
Theoretical background: Forecasting likelihood of convective initiation, nature of lift.
Satellite application: Detecting convective initiation in satellite data (low-level boundaries, deepening cumulus field, automatic algorithms detecting initiation).
Wednesday
Theoretical background: Types of convective storms in changing vertical wind profile (from single cells to supercells and bow-echoes).
Satellite application: Identifying convective storms and their properties using satellite data. Opportunities and limitations of using satellite data to identify convective storm types. Contrasts to radar and lightning detection network data capabilities.
Thursday
Theoretical background: Forecasting intensity of convective storms in CAPE – shear parameter space and forecasting individual hazards.
Satellite application: Nowcasting intensity of convective storms using satellite data. IR-BT signatures (Cold-ring, Cold-U, above anvil cirrus plumes), Storm RGB, Storm top divergence.
Participants are encouraged to share interesting and challenging cases of severe convective storms as well as more general convective storm forecasting issues that they experienced. These can be discussed in the afternoon hours alongside the practical exercises.
Registration
To register, please fill in the registration form and proceed to pay the registration fee by clicking on the applicable amount below. Your registration is fixed after having received your participation fee and after confirmation from ESSL. See ESSL Terms and Conditions.
Prices for course (click on amount to pay by credit card)
Early Fees
until 30 Sep 2020
Normal Fees
ESSL members and employees of institutional ESSL members
 EUR 790
 EUR 890
Non ESSL members
 EUR 890
 EUR 990
BANK TRANSFER
You may pay by bank transfer to the following account:
| | |
| --- | --- |
| Beneficiary: | European Severe Storms Laboratory – Science and Training |
| Bank: | Sparkasse Baden |
| Bank address: | Hauptplatz 15, 2500 Baden, Austria |
| SWIFT BIC: | SPBDAT21XXX |
| IBAN: | AT522020501000005999 |
With your transfer, please indicate "Satellite course fee" and your name.
(without indicating your name, we cannot make sure that the transfer came from you).